Powerful online course combined with transformational Holistic Mindset Coaching to guide you to go from beating yourself up to becoming your own best friend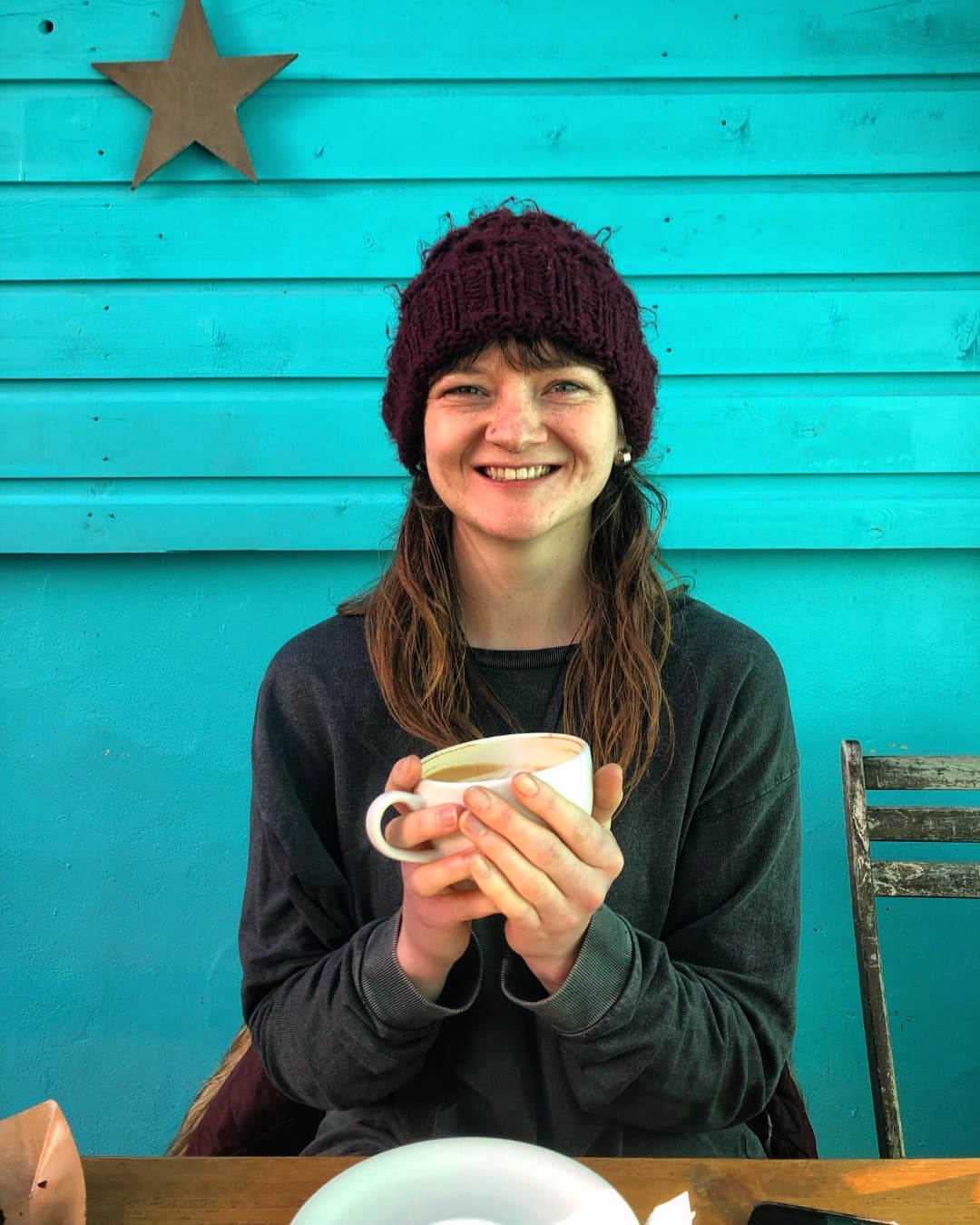 I'm a Holistic Mindset Coach, Certified in Eating Distress Recovery and Mindfulness Based CBT. I'm also a happy human who has made the journey from self-loathing to self-love.
My journey began when I was experiencing constant panic attacks and anxiety, depression, self-harm and an Eating Distress, that had me severely disconnected from myself and my life.
From rockbottom, I started on the path to full recovery which allowed me to discover who I truly am and become free of all of those challenges. With that freedom I learned to genuinely love my authentic self and create a life I love living.
I am now living with a supportive mindset, strong confidence in myself and a fire in my belly to guide others along the same journey.
Regardless of your starting point, self love is available to all of us and I would love to show you how to access it for yourself.
What difference could that make in your life?

What is The Self Love Starter Kit Coaching Package?
Apart from being a bit of a mouthful to say, this is a powerful package specifically designed to kickstart and support your self-love journey. I've brought together the tools, techniques and essential resources you need to make it easier, keep you on track and ensure this is the beginning of a whole new relationship with yourself and ultimately, your life.
This package will guide you to:
✅ Let go of self doubt and believing that you somehow don't measure up, instead discovering real self-belief and realising how enough you actually are.
✅ Start accepting who you are, find belonging within yourself and cultivate authentic, unshakeable confidence.
✅ Stop caring so much what others think and reclaim your power over how you feel and how you want to live your life
✅ Make your mind a friendly and supportive place to be by - rewriting your inner stories, changing negative narratives you have about yourself and discovering how to get out of vicious cycles of self criticism
✅ Confidently deal with tough emotions and know exactly how to take care of your own needs from the inside out
✅ Breakthrough fear and find the courage to be YOU
✅ Finally let your true self be seen, known and celebrated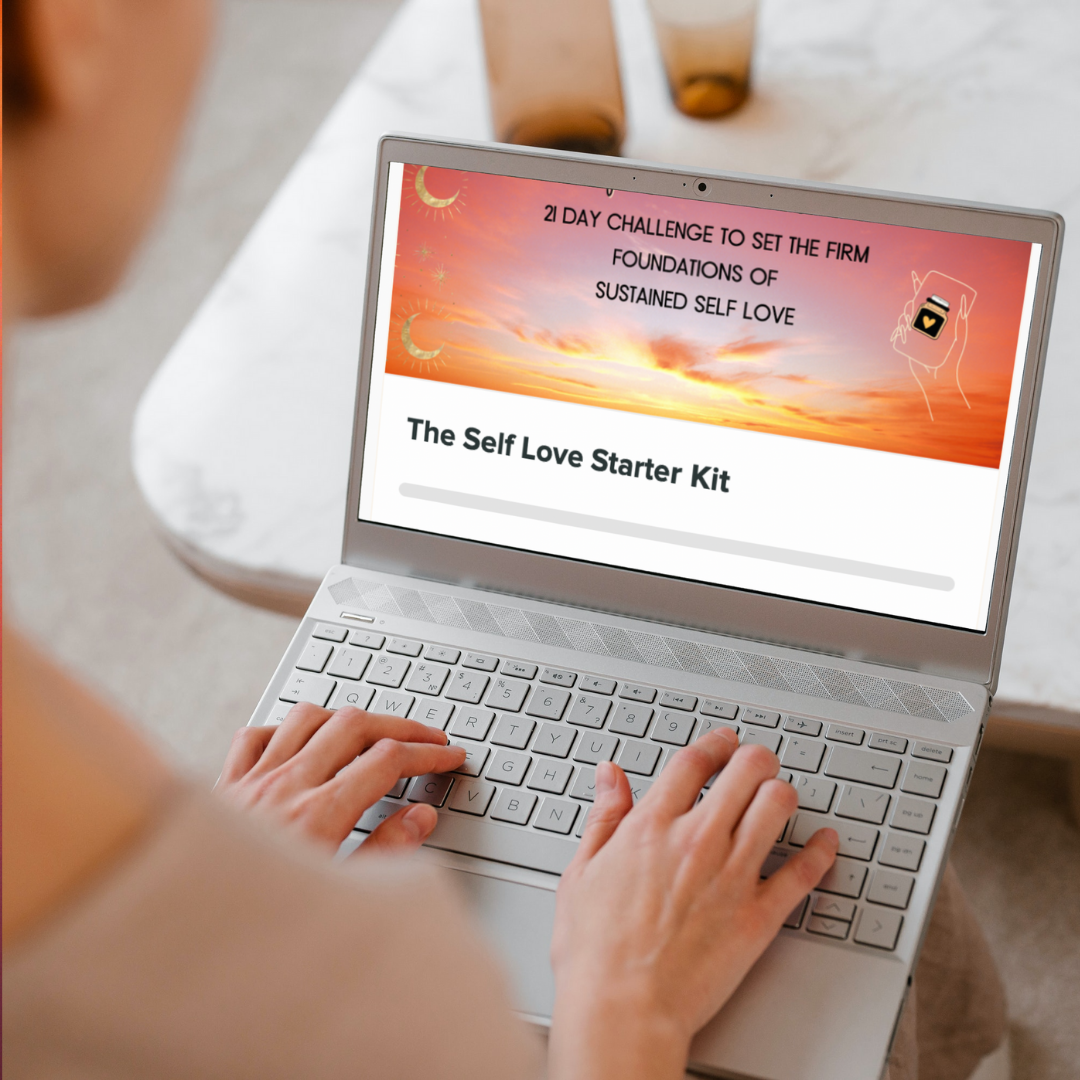 What do you get?
Unlimited access to The Self Love Starter Kit online course - self-paced journey with daily guidance so you have the know-how to start discovering yourself, setting the foundations of lasting confidence and letting go of any barriers to loving who you are
Powerful exercises, journal prompts and practices to make sure your learning goes deep and actually sticks

Step by step guidance to break down this big idea and make it really simple and tangible

Key tools and techniques that will help you to make a profound shift in your mindset, how you see yourself and how you show up in your life.

PLUS 6 weeks of one-to-one Mindset Coaching sessions at an exclusive package rate

so we can go deep on uncovering and breaking through any blocks that arise and so that you are fully supported to shift your mindset for good.

As well as messaging access between sessions to cover your questions and so you know that I'll have your back until you confidently have your own.
AND free access to my online Breathwork Sessions weekly for the 6 weeks to deepen your journey, allow you to drop deeper into that inner connection and gain a tool for nervous system regulation that will support you throughout your life

Not so sure?
That's okay! Book in for a free chat with the link below and we can figure out if this is the best plan for you
Get more details of the bundle below:
You'll receive lifetime access to the 21 day online course to kickstart your self love journey - with daily videos, tools, and resources so you have everything you need to get well on your way to loving yourself. Plus you get one-to-one Mindset Coaching, so with my support and accountability you can breakthrough any blocks, understand yourself even deeper and create new ways of thinking to make this experience truly transformational.
Here Denisa shares her experience with Mindset Coaching